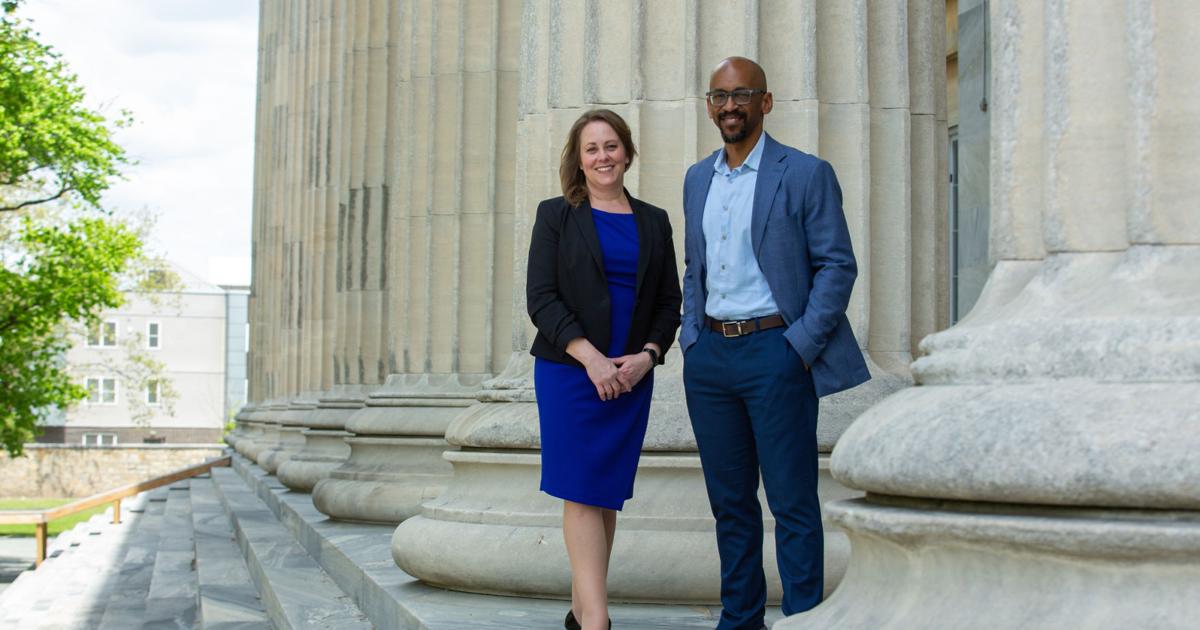 Two non-profit education associations will merge in the fall | Local News
Two non-profit education organizations will merge in the fall.
Philadelphia Futures and Steppingstone Scholars are merging to create an organization with a $10 million annual budget that will serve 3,000 city students a year.
The merger was completed over an 18-month period and was aided by funding from the William Penn Foundation and the Nonprofit Repositioning Fund.
The decision was unanimously approved by the board of directors of Philadelphia Futures and Steppingstone Scholars. Upon formal amalgamation, which is subject to required government notices and approvals, the organizations will stand as a new entity.
"The merger of Steppingstone and Future is an unprecedented opportunity to better serve Philadelphia students through broader reach and significantly enhanced programming," said Sara L. Woods, president of Philadelphia Futures.
"Students are at the center of the work we have undertaken since December 2020," Woods said. "Their voices and strengths have led Futures and Steppingstone to this moment. As we unite our services and programs, our goals are clear.
"We aim to increase pathways to vital careers by helping more students in the district persevere and graduate from high school, as well as successfully earn a college degree or other post-secondary credential," added Woods.
Founded in 1989, Philadelphia Futures provides support to first-generation low-income students at the University of Philadelphia with the tools, resources, and opportunities necessary for admission and success in college.
Steppingstone Scholars was founded in 1999 and has provided academic enrichment programs and support to underserved students, their families, and schools. The non-profit organization serves students ages 10 to 24 by creating college-to-university and career pathways.
The new entity will be the preeminent organization in the city partnering with schools, colleges and businesses to provide real pathways for students from low-income and underserved communities.
The nonprofit will have a total of 71 employees, and 22 of those staff will be embedded in the 22 schools in the Philadelphia School District. By 2024, the nonprofit aims to serve 5,000 students per year.
Nearly $4.5 million will be spent each year on programs that will focus on building a college and professional culture and supporting educational transitions to ensure high school graduation.
Over the next year, 300 internships will be offered to high school and college students.
The new entity will also have 21 partnerships that will offer college credit courses to high school students, scholarship opportunities, and collaboration around student counseling and retention efforts to ensure academic success.
"Both organizations were created out of a deep and abiding love for the children of our city," said Sean E. Vereen, president of Steppingstone Scholars.
"This love drives us to a shared mission that creating educational and professional opportunities for young people is the keystone to making Philadelphia a fairer, more livable, and more prosperous city," Vereen said.
"In merging, we bring together decades of expertise, capital and partnerships, as well as a talented staff committed to advancing student success. This decision is about Philadelphia and the city we believe it can be, when we invest in our children," Vereen added.
Woods and Vereen will serve as co-chairmen and lead an eight-person management team. Woods will oversee organizational operations and innovation, while Vereen will oversee student outcomes and experience.
A reconstituted Board of Directors will be co-led by Steppingstone Scholars President Deborah Hirtle and Philadelphia Futures President Raj Tewari.
"As we enter this exciting new chapter, we believe our combined organizations will be even better positioned and prepared to meet the changing needs of Philadelphia students and deliver on our promise to create pathways to economic mobility," Hirtle said.