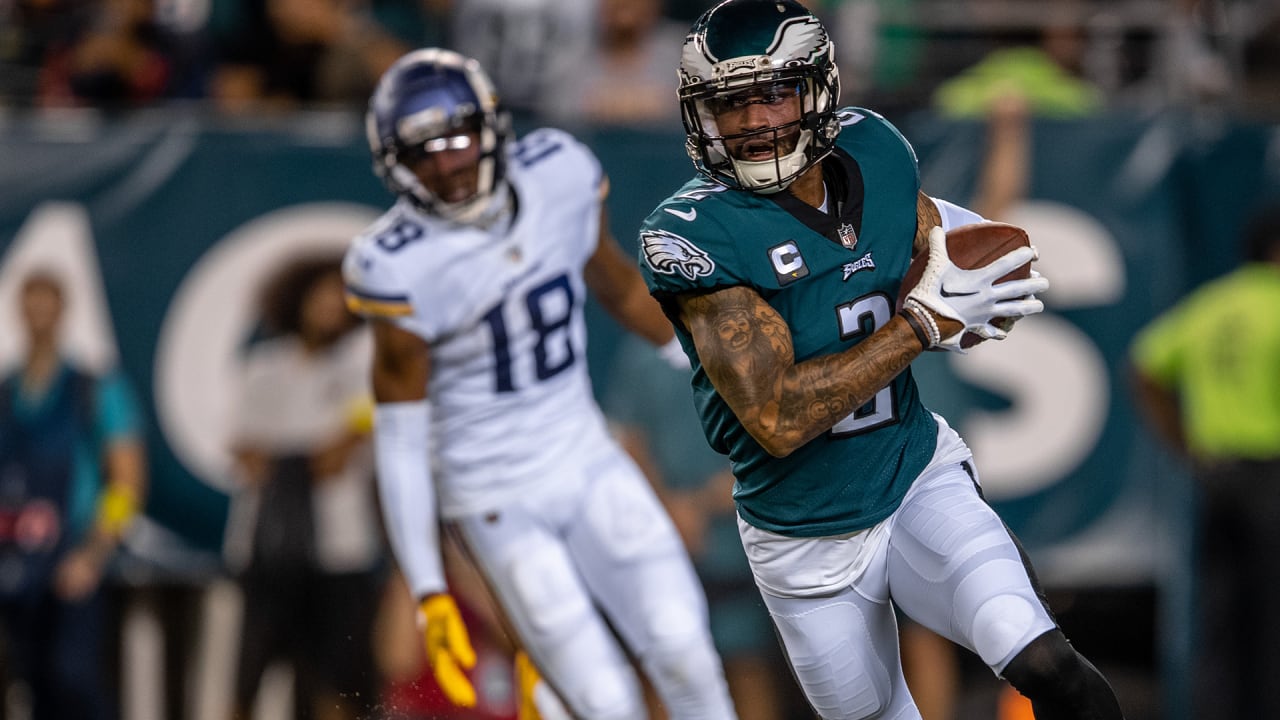 How did Darius Slay earn NFC Defensive Player of the Week honors?
Arguably the biggest question surrounding the Eagles heading into Monday's game against the Vikings was how they would face Justin Jefferson. One of the league's best receivers, Jefferson developed a talented secondary for Green Bay in the season opener, creating big plays on the field. The Vikings fielded him throughout the lineup, including the backfield, and consistently found ways to win the football for him. How would the Eagles secondary react?
Jefferson finished Monday's game with six catches on 12 targets for 48 yards and a meager 8.0 yards per catch. The latter number was the second lowest of his career, his worst since Game 5 of his rookie road season in Seattle. How did the Eagles do it? After going through the film on Tuesday, there was no silver bullet.
First, the Eagles mixed up their cover looks. The Vikings fell back to pass 52 times on Monday night. According to Pro Football Focus, the Eagles played seven different covers with a mix of man (Cover 1, 1 Double and 0) and area (Cover 4, 6, 3 and 2).
They leaned and they sat down. They rushed in with four and they blitzed. They disguised their intentions. They rolled up the blanket. They turned things around steadily, leaving Jefferson, quarterback Kirk Cousins ​​and head coach Kevin O'Connell guessing. And as they scoured a solid rolodex of covers in this match, there was one tool that stood out to me the most as particularly fun and effective – the use of Cover 1 Double.
Cover 1 Double is a fairly simple concept. You have high security and human coverage at all levels – except for one receiver. This player has two sets of eyes dedicated to him with two defenders. In the Eagles' case on Monday, those two DBs were Darius Slay and Marcus Epps.