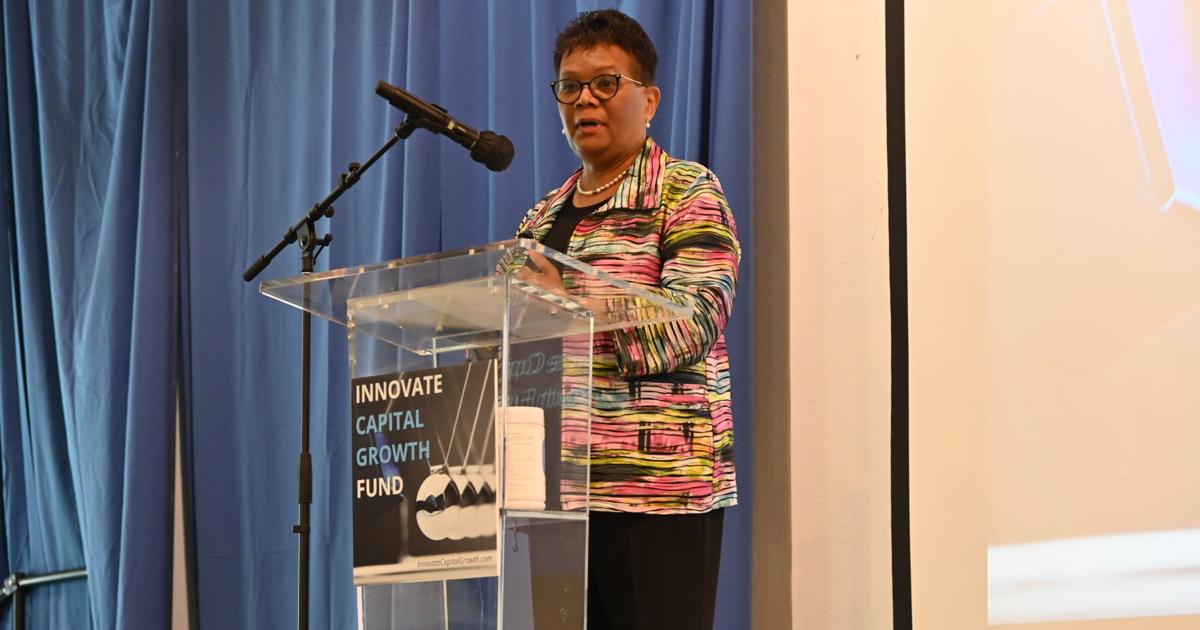 Enterprise Center Launches Fund to Invest in Minority-Owned Businesses | Business
Della Clark, President of The Enterprise Center, is seeking to raise $50 million for the Innovative Capital Growth Fund to address the capital gap faced by many minority and women-owned businesses in the Central Region. of the Atlantic.
With the launch of the fund, TEC becomes the first minority business development agency business center in the country to have both a community development financial institution (CDFI) and a small business investment company (SBIC) under the same roof.
"The Small Business Administration (SBA) SBIC program was founded in 1958 and has been one of the most successful federal programs to benefit small businesses in America," said Clark, founding partner of Innovate Capital. "But these benefits have not always accrued to minority and women-owned businesses. This is primarily due to structural inequality and lack of access to generational wealth, especially for business owners of color. Our fund targets this problem directly, providing capital to these businesses so they can scale their operations and unlock generational wealth for themselves.
The fund is managed by Clark, Bob Palmer, former managing director of CMS Mezzanine and Blessy Thomas who has over 15 years of experience in finance and marketing. The initiative will take equity stakes in participating companies rather than issuing grants or loans.
Clark also highlighted the need for small businesses to receive contract opportunities at a kickoff event at TEC's headquarters in West Philadelphia.
"We need to make sure these companies have predictable revenue — predictable opportunity so they can pay a return on their investment and we help them grow their balance sheet revenue and profitability," Clark said.
TEC officials were joined by representatives from the SBA, the Minority Business Development Agency (MBDA), local elected officials and leaders of some of the region's largest businesses and financial institutions to mark the historic moment.
"MBDA is committed to providing companies with the means to raise equity. This is a historic achievement for a woman-led minority venture capital fund – a type of funding that is difficult to obtain for many minority businesses," said Miguel Estién, MBDA's interim country director. "We are thrilled to have the MBDA Business Center in Philadelphia become the first SBIC in our network. We hope this fund will create a model and serve as a catalyst for other minority investment funds to seek SBIC licenses.
Bailey DeVries, Associate Administrator of the SBA's Office of Investment and Innovation, explained how funds like Innovation Capital have the opportunity to support companies by providing equity.
She said the SBA has provided more than $1.1 trillion in financial relief to small businesses due to the impact of COVID-19.
"Many of us know that many of the businesses that needed capital the most were left behind or did not receive capital as quickly as they needed and were often in communities across the countries that were black and brown," DeVries said.
"We have before us the opportunity to fix this problem and ensure that this type of situation does not happen again in the future. But we need to strengthen our community banking system and we also need to build relationships and networks to access other types of capital or patient capital like what Innovate is here to do today – to provide that access to full stack of capital," she said. mentioned. "So these companies can last and have strong balance sheets so they can weather the storm."
The fund is aimed at small businesses that have revenues of $2 million to $20 million and have a track record of revenue growth, a strong management team, and identifiable growth opportunities.
The fund's current commitments of approximately $14 million come from some of the region's largest corporations, institutions and banks and private equity groups, including Bank of America, Children's Hospital of Philadelphia, Customers Bank, Delaware Valley Regional Economic Development Fund, Firstrust Bank, Forman Family Foundation, Independence Blue Cross, FS Investments, NewSpring Capital, Spring Point Partners, Republic Bank, Univest Bank & Trust and TEC. Independence, FS Investments and Bank of America have each committed $1 million to the effort.
"We need to do more to level the playing field, to fully unlock the potential of minority-owned businesses and thereby strengthen our regional economy," said Steve Fera, senior vice president of public affairs at Independence.
"Our business and civic communities need to come together to make more capital available to these companies, which is why Independence was one of the first to step forward and invest in the Innovate Capital Growth Fund through the through the Independence Blue Cross Foundation," he said.