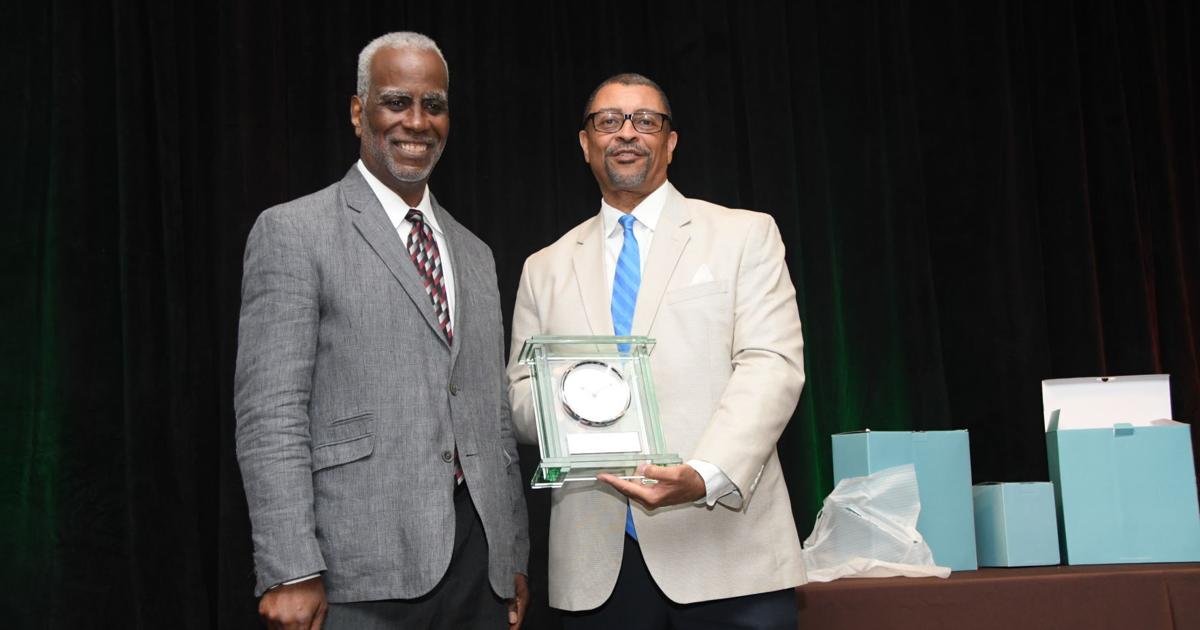 Beech has been celebrating neighborhood transformation for over 30 years | Local News
Three decades ago, the Cecil B. Moore Avenue shopping corridor was little more than shuttered storefronts with a few mom-and-pop shops dotted here and there, remnants of the 1960s riots.
The surrounding area had abandoned houses and empty lots filled with trash.
Nonetheless, Beech Companies tried to convince North Philadelphia banks, businesses, landlords and stakeholders like Temple University that now was the time to invest.
Today, there is a movie theater, retail businesses, and a multi-million dollar apartment complex at the intersection of Broad and Cecil B. Moore Avenue; a block away on North Broad Street is the redeveloped $17 million Progress Plaza, the nation's oldest black-owned mall; across from Progress Plaza is Temple's Morgan Hall, a 24-story student residence with a food court on the first floor.
Now surrounding these developments, once vacant lots and derelict buildings have been replaced with vibrant neighborhoods, including approximately 1,200 newly built single-family homes.
On Cecil B. Moore Avenue, from Broad to 20th Street there are clusters of vibrant shops, restaurants and commercial buildings and apartment buildings, such as the Beech International House and a headquarters for Allied Universal Security Services.
The developments have served as an economic engine for the community, providing jobs and opportunities for small businesses in the neighborhood.
"We are here to provide service to the community," said Kenneth Scott, President and CEO of Beech. "We are very proud to have mobilized over $2.3 billion in community programs and projects, thousands of homes. We have also awarded grants to non-profit organizations and scholarships.
On Monday, Beech celebrated his 30th birthday at Vie by Cescaphe – two years later than originally planned due to the COVID pandemic.
"We've come full circle as a foundation," Scott said. "I'm proud to be a part of it, but it's really a celebration of all the partnerships and everyone who has helped us move forward."
Beech Companies consists of several different entities, Beech Interplex, a community development company; Beech Business Bank, which lends to small businesses; the Alston-Beech Foundation, which provides grants to small businesses; the Beech Scholarship Fund, which provides scholarships to students in the neighborhood; and Beech Community Services, which serves as a liaison between residents, the business community and institutions like the Philadelphia Police Department.
Inspector Altovise Love-Craighead, commander of the police department's community affairs division, said she first became aware of Beech in 2017.
"They're great community connectors," Love-Craighead said. "I always say the Philadelphia Police Department is a place of great community relations. But they are just as much. They have their arms all over the community and this allows us to reach out and connect with different people and organizations. I am delighted to celebrate with them.
Beech and the 22nd Police District host community back-to-school events for neighborhood youth and facilitate meetings between residents and the district about community concerns.
Cherrill Wilson, senior associate director at the Temple Small Business Development Center, said her agency has been involved with Beech since 2004.
"We were able to partner with them to help small businesses and grow community partnerships in the area," Wilson said. "Knowing Ken Scott and his team, they have done a great job in the community. I'm so proud of them and happy to be part of this celebration.
Louis Massiah, executive director of the Scribe Video Center in West Philadelphia, which teaches community residents video and media skills, said Beech is important as a North Philadelphia institution focused on resident health. long term..
"It's remarkable that they stayed true to their purpose," he said.
At-Large Councilman Derek S. Green said he was delighted to attend the celebration.
"For over 30 years, Beech has done a phenomenal job, not just in North Philadelphia, but throughout the city," Green said. "We need more organizations like Beech."