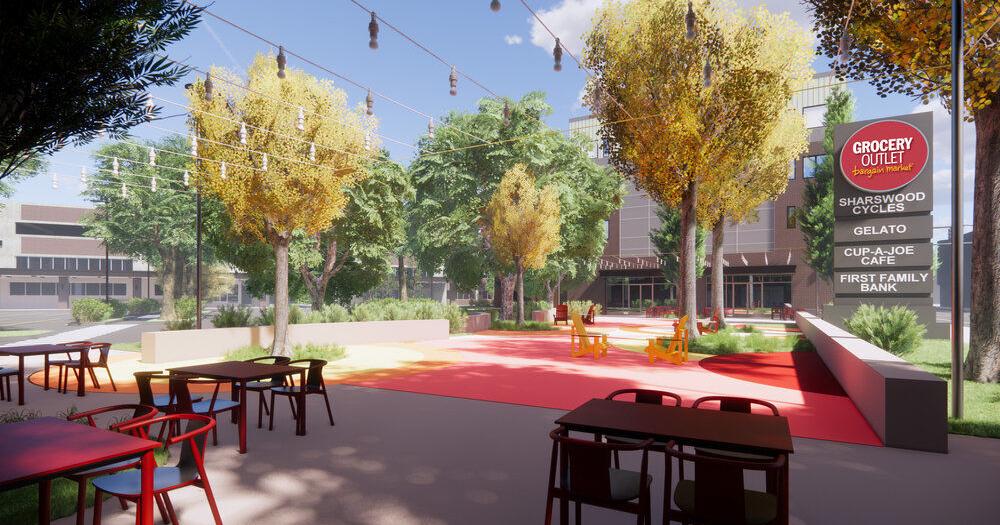 $ 52 million mixed-use development advances to Sharswood | Local news
$ 52 million mall that will include bank, supermarket, restaurant, emergency care center and apartments moves forward, in complex public-private partnership led by PHA in the Sharswood neighborhood.
Other partners include SHIFT Capital and Mosaic Development Partners, which will manage and operate the 234,000 square foot development to be called Sharswood Ridge and will have 98 mixed income rental units. Retail will include a grocery store, discount supermarket chain, Santander bank, Everest Urgent Care and Wingstop restaurant.
The development of 20th and Ridge Ave., which is expected to generate 200 construction jobs and approximately 200 permanent jobs, is expected to be completed in 2022.
About half of the apartments will include units below market rates.
Based in North Philadelphia, Mosaic is a minority owned business with developments at The Navy Yard, Cheyney University and other parts of North Philadelphia.
On Monday, State Representative Malcolm Kenyatta announced a $ 2.1 million subsidy for the supermarket and mall. "Adding a supermarket to this section of north Philadelphia is of huge benefit to voters and other businesses and retailers in the area," Kenyatta said.
Funding for the deal includes federal, state, local, and private investments, such as PHA loans, new market tax credits, development assistance program grants, and loans from Philadelphia Industrial Corp. (IPDC).
PIDC, Commonwealth Cornerstone Group, a subsidiary of the Pennsylvania Housing Finance Agency and Capital One Bank, has invested $ 28.5 million in new market tax credits to help make the project successful. PHA is the lender and primary development partner.
Private investors include Woodforest CEI-Boulos Opportunity Fund; the real estate and community enrichment arm of Harris Blitzer Sports & Entertainment (HBSE); HBSE Immobilier; and a group of local investors who contributed to the transaction through a community equity fund, known as Small Change. HBSE is the owner of the Philadelphia 76ers basketball team.
In November 2013, PHA, working with several partners, received a Choice Neighborhood Initiative (CNI) planning grant of $ 500,000 to support the development of a successful transformation plan for the Blumberg and Sharswood neighborhoods. The plan had three main goals to improve housing and neighborhoods, and attract more people. It was developed with community engagement and complements the Planning Commission's Lower North District Plan.
Kelvin A. Jeremiah, President and CEO of PHA, said the development will be part of the Sharswood / Blumberg transformation plan and will help revitalize the Ridge Avenue commercial corridor.
The new development, slated for completion in 2022, will be a stone's throw from PHA's new headquarters at 2013 Ridge Ave. In January 2019, PHA dedicated its new $ 45 million head office with 136,000 square feet of space.
Both developments are close to the former site of the Norman Blumberg Apartments at 23rd and Jefferson St., which was demolished in March 2016. Built in 1967, the more than 500 Blumberg-unit projects have become infamous for crime in the 1980s. It consisted of two 18-story towers, a main tower and 15 low-rise buildings.
But since the demolition, the Sharswood neighborhood has changed dramatically for the better. A number of town apartments and single-family homes have replaced the projects. These new developments should only add to the neighborhood changes.